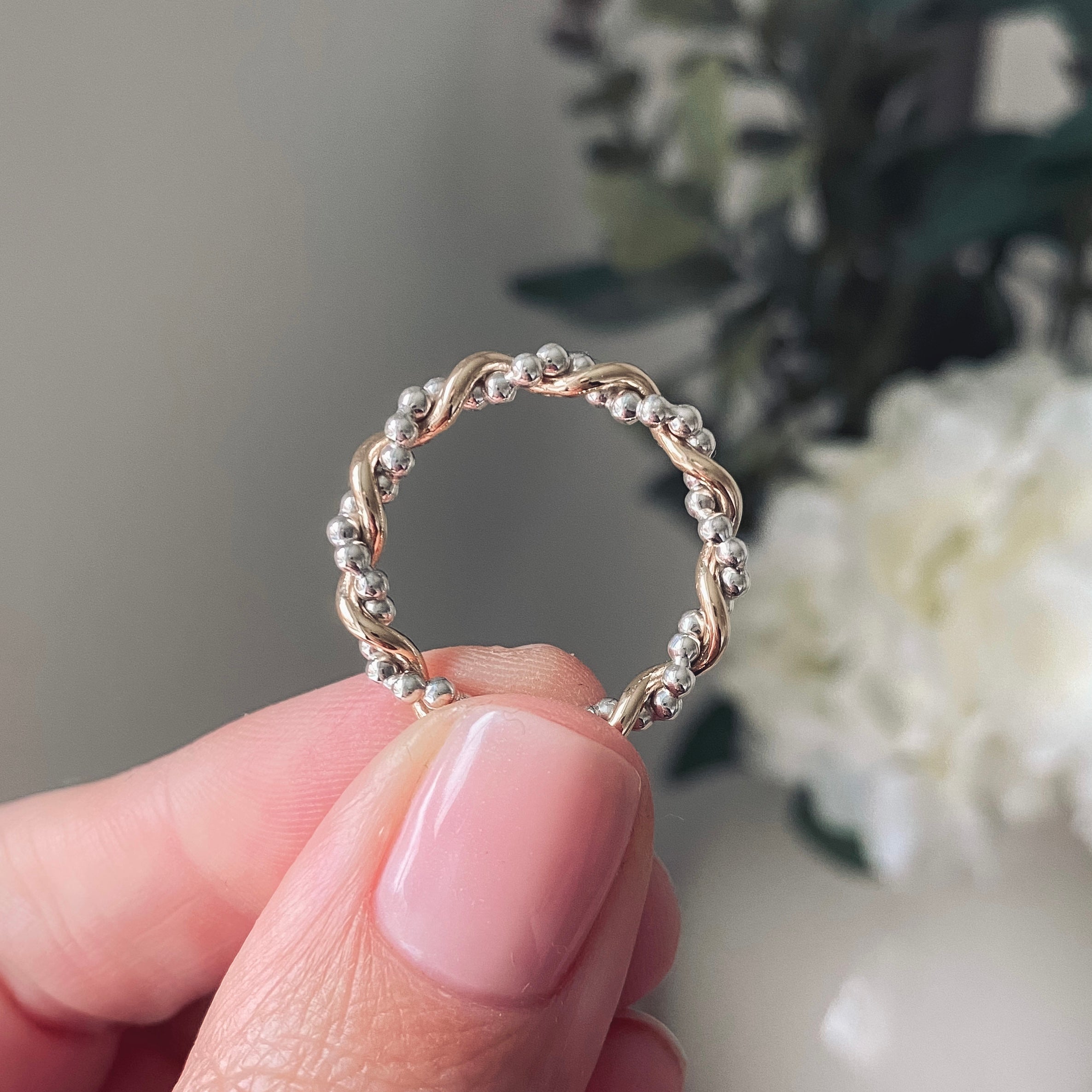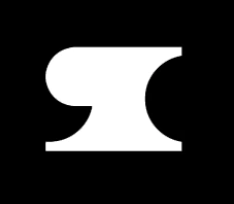 Rings: How to get the right fit
The most accurate way to measure your ring size is to buy a ring gauge from us and then place your order. But if you would like to measure at home today or are buying a secret gift, read our tips below.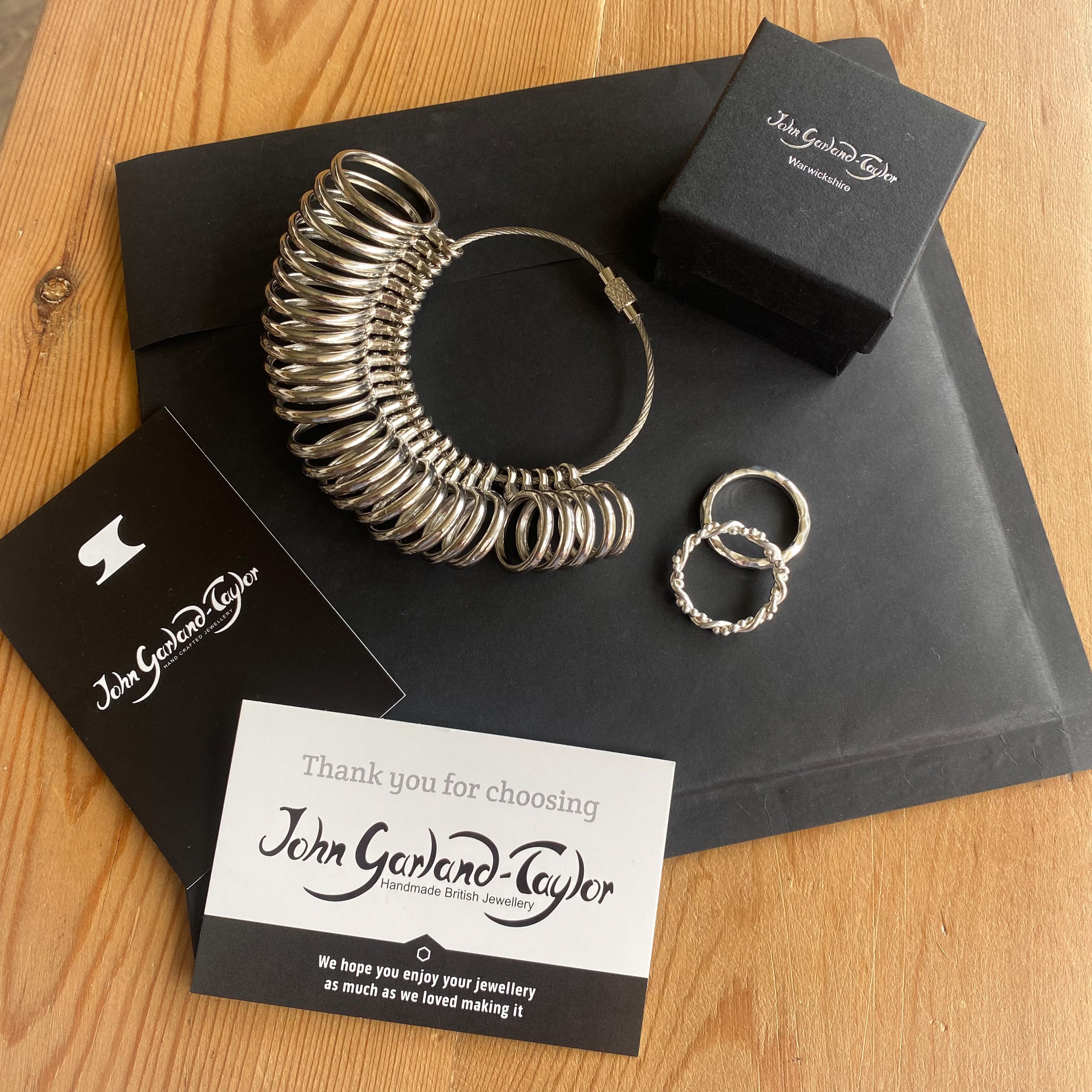 Using our gauge is the most accurate way to get your size. Sent to your home, just decide which finger you want to wear your ring on and pick the best fit.
---
Other ways to measure at home
Measure the inside diameter or inner circumference of a ring you know fits. Once you have this measurement you can calculate your ring size using the chart below. If your finger size is not shown please let us know your finger size in the comments box when you place your order.
Tips to getting the right ring size
Always measure when your hands are a normal temperature for you as hands can swell in the heat.
Measuring in the evening is the best time to size for a ring as it is when your fingers will be largest.
Measure your finger on 3 separate occasions to ensure an accurate measurement has been taken.
When buying a wider band, you may want to go up a size to fit comfortably on the finger.
Your dominant hand tends to be slightly bigger when measuring so bare that in mind when deciding which hand you'll wear your ring on.
Finally don't worry if you get it wrong, we can always resize for you. As long as the ring is returned to us unworn we offer free resizing within 90
Buying a ring as a gift but don't want them to know?
Secret Sizing Ideas!
1. Bring a ring to us
If you are local to our Hatton store and can get away with 'stealing' a ring that fits, you can bring it in store for us to measure accurately.
2. Try it on yourself
If you think they will miss a ring, quickly take one of their rings and try it on your own finger. Mark where it comes to and then visit us in store to be measured.
3. Be inventive
If you have clay, playdough or blue tac lying around, you can press one of their rings into it and bring this to store.
4. Ask for help
You can always rope in family and friends to try and find their ring size, or get them to subtlety discuss their size. You can even get them to try on each other's rings to see if you can determine a size that way.